Custom Collars
We are adding new collars to the web site all of the time but if you don't see what you want or you want a particular design on a different type of collar just let us know and we will see what we can do.
If you'd like to discuss a custom order, please use our custom contact form.
You can click the links below for an idea of things that we have made and tests for new designs.
Just to let you know that at the moment we don't have any supplies of the pink or purple leather.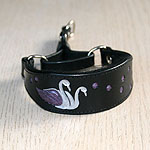 Swans and blossoms martingale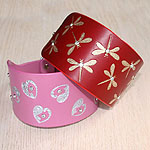 Extra wide slip collars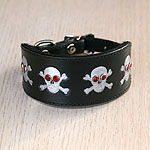 Glowing eye skulls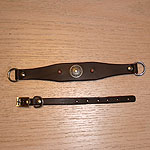 Buckle maringale