Materials and Colour Charts
Please note that with all of these colours are a guide only as different monitors can show the colours differently.
Leather
We make most of our collars from veg tan bridle leather. We cut the collars by hand and round the edges.
Leather comes in Black, Chestnut, Forest Green, Burgundy Red, Tan, and Blue. We are looking into adding more colours soon. We also have a very limited supply of Purple contact us for details.

Designs
Our designs are stamped into the leather and then optionally hand painted. If a design comes with the option of different colours this can be selected on the product page.
Please note that the following colours are shown on black/chestnut leather and may look different on other colours of leather.


Dragonflies can be painted with a combination of 2-3 colours to give an iridescent look as shown below: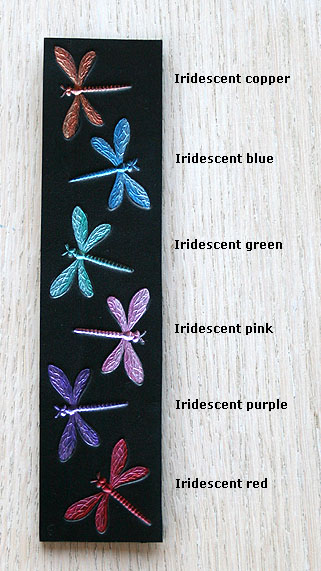 Linings
We can add linings to our collars in suede or sheepskin. These are sewn in with a matching thread. Collars can also come without a lining and this is how our own dogs wear them.
Sheepskin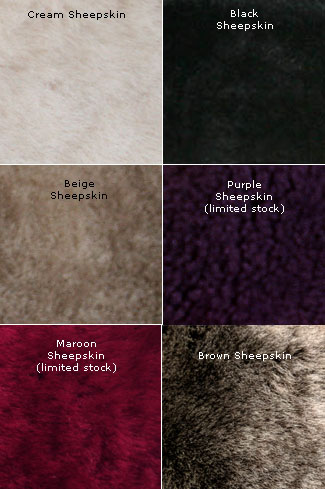 Suede


Fittings
For most of our collars we like to use solid brass cast buckles and d rings with matching brass rivets. Optionally we can also provide fittings in a silver colour, with welded d rings and matching rivets. Where a collar uses these by default it will be indicated on the page. To specify silver fittings instead of brass please put a note on the extra info area of the checkout.
Crystals
Some of our designs incorporate decorative crystal rivets.

Conchos
We also have 2 differnt types of conchos that can be used on collars.
Cast conchos


Stamped conchos